Reba
Michele!
I love it! You captured the likeness of "Reba" perfectly ... The pictures you sent showing the progress of this commissioned mosaic did not come close to showcase the jewel-like finish of this picture. It is such a beautiful way to celebrate cherished images, such as a favorite photograph, in this unique medium. Thank you so much. This will be treasured for years to come!
Mindy Rigoli
San Miguel, CA
Nelson
Hung Nelson today. He is smack dab in the traffic lane in our house. I will be admiring multiple times a day.Thank you so much. This photo doesn't do it justice.
Susan Barker, Orcutt, CA
Patches
I love it! It looks just like him and when the sun hits it, the glass just sparkles!
Patti Davis, Atascadero, CA
Wish for Trinity
"I am speechless!"
Trinity's Mom
Atascadero, CA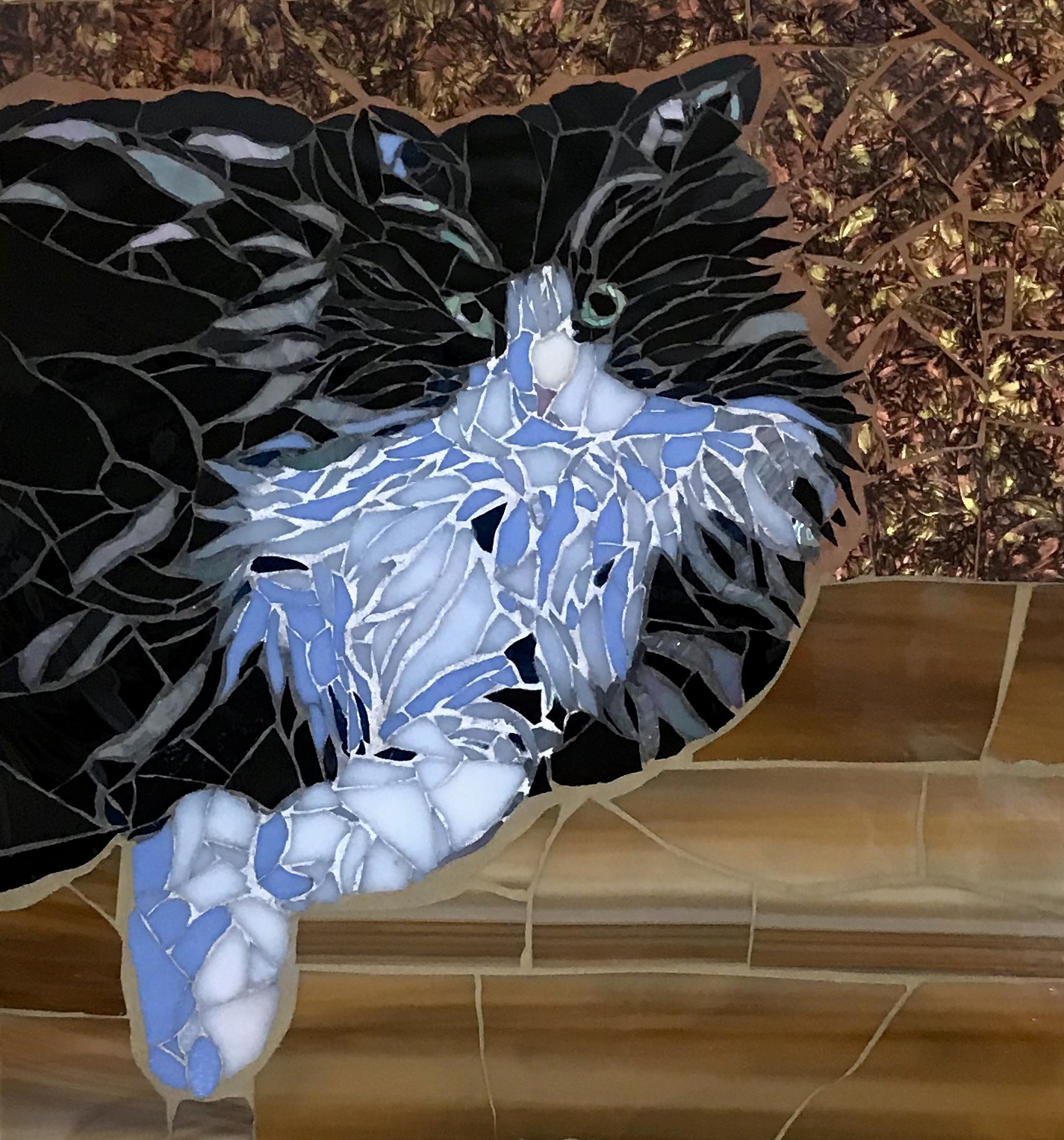 Spur
"We love our portrait of Reba so much, and get so many comments from visitors to our home, that we had to have a portrait of Spur, too!
Mindy Rigoli
San Miguel, CA
Ramen
Hi Michele - Thanks so much for the mosaic of Ramen. You really captured his "I see a squirrel" or "did I hear food?" expression! We have him hanging in our bedroom where we can see him first thing when we wake up & last thing when we go to sleep. And it means more to us because you made it.

Lisa Clegg (a friend back east)
Baltimore, MD
Wylie
Michele Knecht took on the commission of two 16x20 mosaic pieces for me. These pieces were inspired by two photos that my son had taken of his Colorado animals, his dog & horses. These were a birthday gift to him.
Working with Michele was a pleasure. She is a positive and responsive person, and I always felt that my questions were answered promptly, and that the work was executed in a timely and professional manner.
Michele is truly an artist, and her mosaic interpretation was superior to the original photos. I absolutely love looking at these mosaics! It is truly a delight to watch the changing light of the day play over their surfaces.
The gift was a huge success, and I would not hesitate for a moment to work with Michele on future projects.
Jean Theilman
Goleta, CA